Kim Walters
Trustee
k_walters@ymail.com
term expires 2017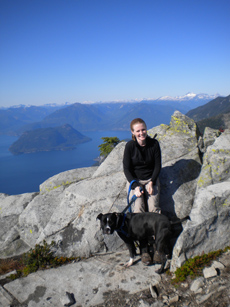 Kim grew up in Ontario, Canada, where she developed a love for the outdoors through many family camping and canoeing trips. These experiences inspired her to complete an undergraduate degree in wildlife biology at the University of Guelph and a Master's in forestry from the University of Toronto. After finishing school in 2006, Kim moved to the west coast. Since moving to Vancouver, BC, Kim has
worked as a wildlife biologist for several consulting firms. She has been involved with numerous development and environmental projects, working closely with proponents and environmental monitors/managers to provide assistance during pre-construction and construction activities for energy
and linear development projects. Key aspects of her work have included baseline environmental assessments under the BC and Canadian Environmental Assessment Acts, preparation of permitting documents and Environmental Management Plans, and providing environmental support to engineering design. Kim considers herself as a "habitat generalist", with an interest in wildlife habitat associations
and a particular fondness for birds and amphibians. Kim currently works as a biologist, and resides in Vancouver with her husband and two pitbulls. When not working, you can probably find her walking, hiking, snowshoeing, or snuggling with her dogs.