2019 meeting workshops
CONSERVATION COMMUNICATION WORKSHOP
Instructor:  Dr. Bruce Thompson
Tuesday, February 26  8:00am – 5:00pm
$30 registration enrollment limited to 30 individuals
This workshop will introduce and explore key facets of effective communication processes in natural resources conservation settings among a variety of resource professional backgrounds in a day-long interactive workshop to help participants think and judge as professionals.
Prior Preparation:  Participation only requires an interest in improving communication skills and insight in a professional natural resources conservation setting.  Limited written materials requiring about 45-minutes preparation time will be provided to registrants for completion in advance.  Laptops, smart devices, and other media connectivity are not required but are welcomed among the participants as personally desired in the workshop.
NATURAL SCIENCE ILLUSTRATION
Instructor: Anne Yen
Friday, March 1 8:00am – noon
$35 regular/$25 student Enrollment limited to 25 individuals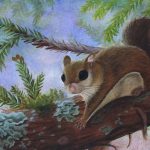 Have you ever wanted to draw but felt intimidated by the blank page? Have you ever been inspired to depict the nature and wildlife you work so intimately with? Has the thought "but I'm a scientist" stopped you from expressing your artistic side? Don't despair! In this hands-on workshop, artist and scientist Anne Yen will break down the barriers between art and science and get you to draw and express yourself artistically on paper. Oftentimes in popular media and culture, art and science are juxtaposed in opposition with each other: right brain vs. left brain, creativity vs. exactitude, fantasy vs. fact. However, art and science are quite complementary and throughout history, art, especially natural science illustration, plays a vital role in science communication and conservation advocacy. In a no-fear and judgement-free space, practice drawing through simple exercises, develop an eye for line, shadow and tone, and explore ways to use art to communicate your own scientific work and passion for nature. Feel free to bring a photograph, specimen or natural artifact to illustrate. Natural objects will also be on hand to practice sketching.
WILDLIFE HANDLING and CHEMICAL IMMOBILIZATION WORKSHOP
Instructor: Mark R. Johnson DVM, Global Wildlife Resources
Monday and Tuesday February  25 & 26 8:00am – 5:00pm
Cost $200/ Enrollment limited to 30 individuals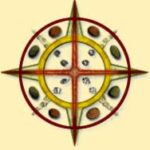 Strengthen your comfort and confidence with wildlife chemical immobilization. Learn the latest drug combinations. Fine-tune your experience and field protocols. Global Wildlife Resources is teaching a 2-day workshop on Wildlife Handling and Chemical Immobilization held in association with the February 2019 joint annual meeting. The workshop is a slightly condensed version of the 3-day courses that GWR teaches across the U.S. and Canada. Dr. Mark Johnson is a dynamic instructor who teaches practical, field-based training to maximize human safety, field success, animal care, and professionalism that is the most current and extensive course content in North America. This 2- day course is authorized to provide 12 hours of credit for the TWS Certified Wildlife Biologist Renewal/Professional Development Certificate Program. This workshop can also be applied toward any state or federal certification program. Dr. Johnson has taught this class for the Washington Chapter before and we received tremendous feedback from previous participants. The 2 days will include lecture, discussion, videos, and a hands-on lab each day. A dart-gun lab provides opportunity for participants to practice a variety of drug-delivery systems. A needle and syringe lab teaches basic skills and improves old skills for working with syringes and needles, syringe poles, and performing IV injections for blood collection. The needle and syringe lab builds good habits to maximize human safety, animal care, and successful chemical immobilization. This course emphasizes care, respect, and compassion for every animal. This workshop is limited to 30 participants so early registration is encouraged. The registration fee will be $200 per person but will include lunch the first day, as well as coffee and snacks on both days.  If you have questions, please contact Bill Vogel at bill_vogel@fws.gov or (360) 753-4367.
Bonus 1.5-hour Acoustic Monitoring Workshop ~ Thursday 15:30 -1700
There will be a free basics of acoustic monitoring for bats workshop hosted by Roger Rodriguez following the NW Bats talks. We will have a signup sheet at the registration desk Thursday morning for the first 20 participants! Stay tuned for more!
CANCELLED
FEDERAL WILDLIFE LAW 
Hosted by William O. Vogel and Patrick Burke
Friday, March 1
Cost and and enrollment TBD
 This 1/2 day workshop will over the basics of Federal wildlife laws including when the Federal government has jurisdiction and how Federal laws are made and administered.  It will provide an overview of many Federal environmental laws, but will focus on a few such as the Migratory Bird Treaty Act, Marine Mammal Protection Act, Bald Eagle Protection Act, and the Endangered Species Act.